Welcome to Blue Nectar Contemporary Ayurvedic Products
Contact: enquiry@bluenectar.co.in | Call: 8377994276
Damaged Hair - Causes and Action Plan
Thursday, July 27, 2017 2:32:48 PM Asia/Calcutta
WHAT CAUSES DAMAGE TO HAIR?
Hair fall has been a menacing issue in the recent years. There are thousands of people suffering from hair fall for reasons unknown to them. People often ignore the hair treatment which can be taken at home. This habit is especially observed in men. They ignore their hair care.
The most obvious reason behind hair fall is pollution. Most of the time people are outside their home and are exposed to many unhealthy elements present in the air. These all are causing a serious damage to our hair. In the initial days one can hardly observe the amount of damage but slowly with time, there will be issues which are a clear indication of Damaged Hair.
Damaged hair is a serious issue. If proper treatment is not done then it may lead to complete hair fall. Keeping everything in mind one has to take proper care of his or her hair otherwise with time one would only experience complete baldness, which nevertheless is disheartening for self.
The cause of hair fall has been divided into three instances. It is said that the below-mentioned factors are the primary reasons for damage hair. Before coming up with any precautionary measure, it is very important to know the root cause of the problem so that the hair treatment can be done accordingly.
Excess use of chemicals- People often use harmful chemicals unknowingly to make their hair better and silky. Color treatment, bleach, perms can be the reason behind damaged hair. If is often noticed that the hair cuticles in such cases are swollen, resulting in rough and dry hair. At times, with the continuous use of bleach, the hair also loses the amount of protein inside it, making them look dull and lifeless. On the whole, the entire internal structure of the hair gets weaker.


Physical damage to hair- Physical damages like rough combing and over grooming of hair also leads to hair fall. People often comb their hair roughly, leading to hair breakage and split ends. This is a big NO, NO!! Due to rough handling of hair, they tear apart from the base. People never realize it in the initial days but with time it does affect with some serious outcome. During times of stress and anxiety, people often pull their hair with strong force. Though this is unintentional and unknowingly, yet this poses as a threat to hair and leads to weak roots and hair fall. Just like the other parts of the body, hair is also quite sensitive and needs to be treated properly. They need much love, care and attention, just like any other body part. Physical damage can also be caused by the use of few instruments like curling iron, blow dryer etc.


Pollution and sun rays- No one can ignore the amount of damage that pollution and sun rays do to our hair. People are highly exposed to outside environment which is a serious threat to our nourished hair. The UV rays of the sun damage the roots of the hair and to add to that pollution acts as a serious threat. It is always recommended to cover your hair while on road but people often ignore it.
RESULTS OF DAMAGED HAIR
1. DANDRUFF:
It is also a serious threat to damaged hair. Both men and women get dandruff and often people ignore it. The rise of dandruff never really affects the hair directly but with time it hits the scalp which affects the hair follicles.
2. GREYING HAIR:
Graying of hair is another major issue behind hair fall. In the recent times, there is a huge amount of premature graying that is taking place. The various hair follicles contain pigment cells which produce melanin in a large quantity and affect the hair color.
3. SPLIT ENDS:
Damaged hair results in split ends, making hair look thinner and lifeless. Split ends further leads to hair breakage. Overall, hair looks rough and lack shine and lustre.
One should never ignore hair issues for a long time. People should undergo immediate treatment to reduce hair fall. There are more than thousand remedies available on the internet but one has to choose properly and make an effective use of it.
TREATMENT FOR DAMAGED HAIR
ALOE VERA- One should always opt for Ayurveda in such condition. Aloe Vera is one such oil which is a great help in HAIR GROWTH. One has to prepare Aloe Vera juice and mix a bit of cumin in it. Use the mixture thrice a day for three months and result will be absolutely productive.


SHAMPOO OMLETTE - This is an intriguing style of treating your hair. One has to mix a little amount of shampoo with one piece of egg. Then slowly apply on hair for five minutes and wash it well. This experiment helps to enhance the quantity of protein in hair.


OLIVE OIL- This remedy is very effective for dry hair. One has to warm around 2 cups of olive oil and then rub it in the hair. Remember that warming doesn't signify boiling. Now cover your hair with a plastic bag and then wrap in a small towel. After a time span of 50 minutes go and apply shampoo on your hair and wash it off.


SANDALWOOD OIL- Sandalwood oil also plays a major role in restoring your hair. One has to mix few drops of sandalwood oil with a little amount of olive and jojoba oil and prepare the mixture. Then one has to apply it smoothly on hair. This treatment is quite popular and people often practice it at home.


AYURVEDIC HAIR OIL- If making your own hair oil is tedious and time consuming, you can go for ready to use Ayurvedic Hair Oil. A good herbal hair oil should have Brahmi, Amla, Bhringraj, Mulethi in it. One such oil is Bringanantadi Hair Oil by Blue Nectar. It contains all the above mentioned herbs and is 100% natural, made from hand-picked ayurvedic herbs. It not only arrests hair fall but also restores the natural shine of hair and controls dandruff too.


LET THEM LOOSE - At times it is necessary to free your hair from clips and all. Just keep it open and don't try to tie it with anything. It is necessary to give your hair a little break from constant use of clips and other accessories. Let them breathe air.
Hair treatment is something which should be done over a long period of time. If proper care is not taken then there can be various issues like split hair, hair fall and much more. Just like our body hair also needs nourishment for growth.
Damaged hair is nothing extraordinary. It is bound to happen but can be tackled with proper care and nourishment. It takes time and patience to restore damaged hair.
Knowing the problem is half the battle won, ignorance is the worst form of human nature due to which we lose many things in our life. So if you are suffering from any hair fall issue then don't just panic and don't ignore it, but get the best hair fall treatment from experts.
Product Detail
Brigantantadi means Bringadi, Anantmool etc. Briganantadi Hair Repair & Treatment Oil is an ayurvedic product for complete hair care and contains 9 Vital Herbs like Bringraj, Amla, Nilpatra, Mulethi etc. Regular usage of Briganantadi Hair Repair & Treatment Oil helps to
Prevent Premature Greying, Reduce Hair Loss, Promote Hair Growth and Fight Dandruff
Regular application of Briganantadi hair oil leads to healthy and shiny hair. In addition, it cools the head and is natural conditioner for lush hair growth
₹425.00
Briganantadi Hair Repair & Treatment Oil contains 9 vital herbs that helps to prevent premature greying, prevents hairfall and reduce dandruff
₹795.00
Category Detail
Hair rightfully occupy the top spot in our body and one of the biggest factor influencing looks and personality of body. Hair also follows the most natural principle – important to preserve and nourish at the right time as once hair are lost, they can not be regained.
Current lifestyle causes three main problems – premature greying, hair fall and dandruff. Research have confirmed that what is lost or has become grey can not come back or regain its natural color. And one shall not try to play with nature either with cosmetic intervention. Instead, one can and should protect, conserve & expedite growth of new hair through proper nourishment, making lifestyle changes and take adequate care.
Lush Hair care range has been developed keeping this principle in mind – to conserve, nourish and promote new hair growth with pure and natural ingredients without the need of cosmetic intervention.
Blueterra Blogs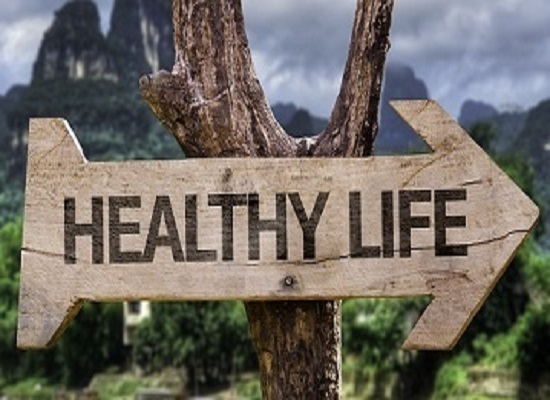 Life in the present time is way different than what it used to be even 10-15 years back. In today's world, the humans are nothing less than the machines. They work relentlessly for 8-9 hours at stretch. We do take...
Read More>>