Welcome to Blue Nectar Contemporary Ayurvedic Products
Contact: enquiry@bluenectar.co.in | Call: 8377994276
Skin Infection -What, Why, How?
Thursday, January 25, 2018 6:20:01 PM Asia/Calcutta
Skin is the major organ and also the largest in our body. The skin protects the body from external agents as well as other harmful agents. Therefore it is very important that proper skincare regimen is maintained all the time.
If the skin is not properly treated, then there might be skin problems. Those skin problems may also get worse if not treated properly. Also, sometimes, skin problems might happen due to internal conditions. Generally, if the problem is external, some treatments applied externally might help. In case of internal problems, it is important to take the doctor's advice. In such cases, medications might prove to be very helpful for treatment of skin conditions.
When it comes to the skin, no compromise should be made for keeping it healthy. One should follow simple Skin care tips, which includes keeping the skin clean and healthy. Due to unhygienic conditions, the skin conditions may also become worse. Skin rashes, accumulation of dirt and dust, oil etc can cause skin problems.
Skin problems can become very embarrassing especially if it occurs on the face. Therefore skin problems must be treated properly. The best is to take care of the skin so as the problems might be avoided.
What are the Most Common Types of Skin Infections?
Bacterial Skin Infection

- There can be many skin infections which may be caused by bacteria. The most common ones are impetigo, folliculitis, botryomycosis, furunculosis etc. The bacterial infections occur when the skin is not cleaned properly or proper hygiene is not maintained at all times.



Skin Infection caused due to a virus

- The common viral skin infections are cellulitis, boils, carbuncles, leprosy etc. Viral infections are mainly infectious and can be caused from one person to another if one is not careful enough.



Fungal Skin Infection

- The most common fungal infections are sporotrichosis, athlete's foot, ringworm etc. The fungal infections are mainly caused by fungus.
Apart from these, there can be many other types of skin infections caused by many other agents. These basically happen when the skin health is not good.
How to Avoid Getting Skin Infections
Common skin infections can be treated with household remedies. The basic and the first tip is to drink plenty of water. This keeps the skin hydrated and moisturized. The second tip is to eat a balanced and nutritious diet. Deficiency in any nutrients will definitely reflect on the skin. The diet must include plenty of fresh fruits, vegetables and lots of fluids.
The external application involves the application of compounds or items which are beneficial to the skin. Regular cleansing of the skin must be done. Cleaning makes the skin clean and opens the pores which drive away the accumulated dirt and grime. After cleansing, some moisturizer must be applied so that the skin does not dry out especially in winter and cold season. For preventing skin breakouts, it is important to apply antibacterial ointment or lotion sometimes. Common kitchen spices like Turmeric can be used for treating minor skin problems.
Ayurvedic Oils such as Nalpamaradi Tailam and other types of natural formulations are good for the skin. One must ensure to use good quality products for the skin. Low-quality products do more harm to the skin than good.
Also remember these:
- Whenever applying makeup, it must be removed before bedtime.
- While going out, the skin must be protected from excess sunlight, heat, dust and other external factors.
How to Treat Skin Infections
Treatment of the skin infection includes finding out the cause of the infection. For example, Treatment of Herpes involves undergoing proper treatment. Likewise, Treatment of Eczema also has its own methodologies. Only an able practitioner might be able to give expert advice on treatment of the medical conditions. For medical conditions as such, it is better to consult the physician than to take matters into one's own hands. Medications available in the market are very much effective in the treatment of many skin infections.
Treatment of skin allergies involves staying away from products and compounds which cause the allergy in the first place. Allergies happen only when skin comes into contact with specific compounds called the allergens. If exposure to these compounds can be avoided, the allergies can be avoided. If any particular product is the causative agent of the allergy, that product must be stopped immediately. Skin products must always be checked only after checking the ingredients list.
For minor infections, the skin must be washed thoroughly with water. After that, application of antibacterial liquid followed by a suitable ointment is said to be the basic treatment of skin infection. However, this might not be applicable to any type of infection. It is better than the affected area must be shown to the doctor before taking any serious steps. The doctor might suggest certain antibiotics and therapies which must be followed on a regular basis.
Conclusion
Skin infections definitely are embarrassing and also a cause of worry. But, that does not mean that they have to be carried throughout the lifetime. First of all, the infections must be avoided as prevention is always better than the cure. Prevention of infections can be done by taking good care of the skin. Taking good care means external care as well as internal care. Regular cleaning ensures a clean, healthy and problem free skin. On the other hand, having proper meals ensure that the blood flow is regular and the skin has an adequate supply of blood. In case of serious complications, medical assistance must be sought.
The skin is the external part of the body. It protects all the organs from external injury and infections. Therefore, taking good care of the skin is a prerequisite which must not be avoided. Also, to look good, the skin must also look good. If the skin is healthy, there is hardly any accessory or makeup needed. A simple but consistent skin care regimen can go a long way in keeping the skin healthy and glowing. Skin treatments and therapies also are quite helpful in this regard.
Product Detail
Blue Nectar Nalpamaradi Tailam is prescribed for skin lightening and detanning of face and body. 16 Ayurvedic Herbs like Turmeric, Sesame Oil etc helps to repair skin, reduce uneven skin tone and reduce pigmentation. It also improves complexion & prevents tanning.
₹1,050.00
Category Detail
Beautiful Glowing smooth Skin is neighbours envy and owners pride. It is desirable by every woman, appreciated by every man & envied by every other woman. Genetically, we are wired to be attracted to people with clear skin and a glowing complexion because it's a sign of good health. Ayurveda has some time-proven tricks to make your skin clear, soft, and radiant without spending a fortune or loading up on chemicals.
Stop torturing your skin with synthetic skin care and makeup products containing harsh chemicals. First step in having a friendly skin that bows to your wishes is knowing its type - Vata skin, Pitta skin and Kapha skin. As each of them has different features and characteristics, they should be taken care of in different ways too. Hence, it is of utmost importance that you identify your own skin type prior to starting any beauty regimen. It will help you find out perfect products for your skin care and make you beautiful from inside so that your skin starts reflecting it.
Knowing your skin is akin to finding the road to your destination. Next step is to find the right beauty regime to achieve your destination of glowing, healthy and smooth skin which attracts second glance of everyone. Other steps that could help to achieve glowing, smooth skin are
1. Use of suitable Ayurvedic products at right time and with right frequency to nourish the skin without any side effects. E.g Kumkumadi Night Serum (https://www.bluenectar.co.in/kumkumadi-radiance-glow-night-serum.html) to be used at night and Shubr Face Wash (https://www.bluenectar.co.in/ayurvedic-herbal-brightening-radiance-honey-glow-anti-pigmentation-face-wash.html) to be used during the day. For special requirements like slimming use (https://www.bluenectar.co.in/ayurvedic-herbal-triphaladi-slimming-anti-cellulite-oil.html)or for Stretch Mark removal use Shubhr Bio Oil
2. Get relaxing massages frequently. Find a good, reliable and family Spa (like www.blueterra.in) that makes you comfortable and helps to relax mind and body.
3. Physical and breathing exercises.
4. Get enough rest and sound sleep
5. Provide right food to your skin.
6. Keep your skin hydrated at all times
For customised beauty tips, refer to facebook page at www.facebook.com/bluenectarproduct
Blueterra Blogs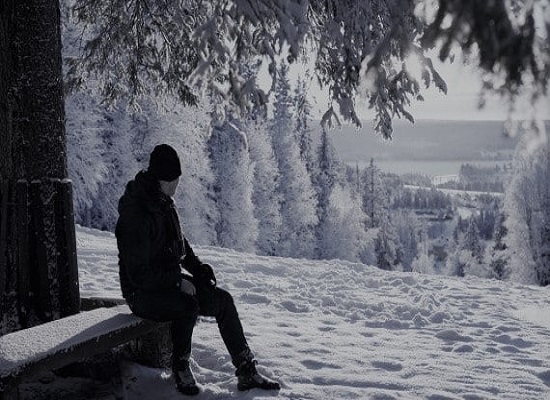 Almost everybody you know dislikes winter season for some obvious health reasons. There are other numerous reasons why winter is disliked by most. Everything outside is white and colourless. Mornings are dull and hazy. Wherever you go, you have to...
Read More>>
Blueterra Pages
Healers who care! At BlueTerra Ayurveda, we take pride in our team of skilled and dedicated Ayurvedic doctors who are driven by a passion to bring healing and well-being to thousands of patients. Their commitment and dedication towards Ayurveda...
Read More>>