Welcome to Blue Nectar Contemporary Ayurvedic Products
Contact: enquiry@bluenectar.co.in | Call: 8377994276
Benefits of Sandalwood and Saffron Cream
Monday, October 30, 2017 12:43:31 PM Asia/Calcutta
Skin is one of the essential features of a person's appearance. Dark spots, wrinkles, patchy skin affect the look of a person. They are also signs of damaged skin. Thus, it is better to take a note of remedies and ways which could prevent skin from further damage.
There are several herbal creams as well as anti-ageing creams available in the market that can make you retain the perfect radiance of your skin. But that is not sufficient. It is recommended that you should know what the things that affect your skin are and how to prevent them.
The most common reason for dull skin is AGEING
When you begin to age, the first thing that you notice are the under eye wrinkles that appears like little ninjas and snatch away your youthfulness and flawlessly smooth skin. Among all the other signs of ageing, wrinkles and dark circles affects the peace of your mind mostly.
Ageing is a natural phenomenon and almost irreversible. But that does not mean you cannot prevent it and retain back your glowing and youthful skin. There are several anti-ageing products that can hold back your youthfulness. But when you are already affected by double chin and several other ageing sings, you might take recourse to them.
Common Skin Problems due to AGEING
It is very important to keep the skin beautiful, however, with age, certain skin related issues develop. Discussed below are few common skin problems associated with ageing:
WRINKLE

: Wrinkled skin is the primary sign of ageing and comes into sight as a result of the loss of body mass. The other causes include fleeting or drawn out contact with water, improper sleeping positions and facial expressions that can cause a crease or fold on the surface of the skin. Before the skin gets all wrinkled, certain Fine Lines near eyes and lips appear. To get wrinkle free skin it is better to take care of your skin from the initial period of ageing to maintain firm skin.



PIGMENTATION

: Melanin is the pigment that determines the skin color. When the cells are damaged or affected negatively, the melanin production is reduced and the skin goes down the original color causing skin pigmentation.



ACNE SKIN:

Acne, which is medically called acne vulgaris, is the result of skin damage that occurs genetically. The prime characteristics of acne are excessive pimples, black and white heads, greasy skin and scarring. The hair follicles are usually bunged up with dead skin cells or oil from the skin.


OPEN PORES:

When the oil glands enlarge there is an increase in the oil secretion on the surface of the skin. This increases along with age and needs proper treatment.



DRY SKIN:

When there is improper circulation of blood and the skin loosens, the skin becomes itchy, scaly and cracked. Also, there are times when people grow Dark Circles as a product of the cracked skin.
REMEDIES TO DELAY AGEING
Listed below are certain ways in which skin glow can be retained and makes combating with ageing becomes easy.
Lemon juice:
Lemon is easily available and is the best way to make you skin glowing. It fades blemishes and black spots but has a burning sensation. You must follow the following steps.
- Fresh lemon juice can be applied on the surface of the skin areas which are affected with the cotton balls.
- Dry and then wash it with plain water.
- Keep applying this home remedy for removing dark spots for at least two weeks.
Potato:
They are not just amazingly tasty but essential beneficial for your skin.
- Neatly slice a potato.
- Put one slice on these black spots.
- Leave it on your face for couple of minutes and then wash with the lukewarm water.
Buttermilk:
Buttermilk is very much beneficial for removing the dark spots. It helps fade the blemishes and also the black spots but has no burning sensation unlike lemon juice.
- Take at least four teaspoons of enriched buttermilk.
- Then add two teaspoons juice of fresh tomatoes.
- Blend them well and then you can apply.
- Rinse the mask off just after 15 minutes of applying it.
Aloe Vera:
Aloe Vera has diverse healing powers and it is kind of a natural remedy for dark spot. The gel of Aloe Vera stimulates the growth of the fresh skin cells for the purpose of minimizing the production of dark spots.
- Extract the fresh kind of Aloe Vera gel.
- Apply the gel on the dark areas or the patches.
- Gently massage affected areas by using your fingertips for couple of minutes.
- Leave it for minutes; 15 to 20 minutes approximately, after that rinse it thoroughly.
- To fade skin discolorations repeat this for once or twice on daily basis for few weeks.
Sandalwood and the Saffron:
- Make a paste of one tablespoon of the sandalwood powder, one tablespoon of glycerine and three tablespoons of rose water. You can also use milk or honey. You can add a bit of saffron to it.
- Apply the paste on the areas of the skin which are affected, and leave it for just some minutes, until dry. Wash off the paste with the lukewarm water.
- Your black spots will be vanished completely by following this remedy on daily basis.
Turmeric:
Turmeric is one of the best skin-lightening agents that is found naturally. It can be easily used escape from the problem of black spots and also repairs radical damage and also it reduces the skin pigmentation and the discoloration.
- Make a paste of two to three teaspoons of the turmeric and a little amount of milk and one teaspoon of the lemon juice.
- Apply the paste to the surface of the skin where the portions of black spots are maximum.
- Leave it for couple of minutes and then rinse it with the lukewarm water.
Honey:
Honey is best in healing affected skin cells. Since it is naturally antiseptic and moisturizer which is natural and honey helps to keep the skin healthy, smooth and soft. Honey contains natural antibiotics that protect against bacteria and makes your skin glowing.
- Rinse your face clearly and leave it to dry it up.
- Apply the paste.
- Leave it for at least 10 minutes.
- Massage the skin with the wet fingers in circular motions.
- Rinse it with cool water
Along with all these natural remedies it is advisable to use ayurvedic products for your skin instead of chemical cosmetics.
According to experts, Ayurvedic Anti Ageing Cream should be applied on your face on a daily basis before you sleep at night. Also, there is several anti ageing cream for sensitive skin, that would cause no harm to person's skin. For people who are facing the first signs of ageing or suffering from fine lines and wrinkles should definitely use Ayurvedic Anti-Ageing Saffron Cream. Ayurvedic Brightening Cream is an effective product that enables natural glow and does not cause any side effects.
Along with all these products and remedies it is important to remember that a healthy lifestyle, proper sleep and balanced diet are very essential.
To protect your skin and retain your inner glow you must follow everything that is essential for keeping them safe.
ALWAYS REMEMBER: Remedies are secondary as preventing your skin from all these is primary!
Product Detail
Kumkumadi means Saffron and has been traditionally used to beautify woman. Kumkumadi Exquisite Glow Serum helps to brighten the skin and reduce fine lines/dark circles. It is classical 100% Ayurvedic formulation that combines 26 vital herbs like saffron, sandalwood etc.
₹995.00
Blue Nectar Shubhr Anti Ageing Sandalwood & Saffron Cream is a repair and protective Ayurvedic formulation. It helps in Anti Ageing, Skin Firming and reducing wrinkles on Face. It contains 14 Vital Herbs like Saffron, Sandalwood, Mulethi, Methi that help diminish signs of ageing like reducing fine lines, firmer skin, even skin tone and adding radiance to face.
₹1,395.00
A Power Ayurvedic Formula to lighten and brighten the skin, reduce uneven Skin tone, Reduce Dark Circles and Pigmentation Marks. 13 Vital herbs like Sandalwood, Mulethi, Methi, Manjistha helps to restore natural sheen and radiance by making skin tone lighter and even
₹1,295.00
100% Ayurvedic Anti Ageing and Skin Firming Cream provides nutrient to skin to delay signs of ageing. 14 Vital Ayurvedic Herbs like Saffron, Aloevera, Sandalwood are blended together to create a potent yet natural anti ageing face cream. Available in hedonistic Flower valley aroma which is reminescence of combination aroma of of Rose and other wild flowers. Go ahead, look young and smell enticing with our straight from heart Ayurvedic anti ageing cream!
1. Ayurvedic Anti Ageing cream for youthful Skin
2. Fight fine lines, Dull skin and Age spots
3. Visible improvements in Signs of Ageing and Skin Firmness in 3 weeks
4. Ayurvedic Anti Wrinkle Cream
5. Potent natural ingredients and clinically proven for accelerated lifting, firming and protective action
₹920.00
Kumkumadi Brightening and Anti Ageing Scrub has a unique formulation with contains 16 Vital Ayurvedic Herbs and has following benefits
1. Brighten Skin Complexion with Ayurvedic Kumkumadi Oil
2. Reduce Fine lines, dark circles and other signs of ageing
3. Reduce pigmentation and marks apart from nourishing skin
4. Contains 16 Vital Herbs like Saffron in form of Kumkumadi Tailam to make it natural and potent Brightening Face Scrub
5. Contains Almond Oil that helps to nourish the skin and improve complexion
₹945.00
Category Detail
Beautiful Glowing smooth Skin is neighbours envy and owners pride. It is desirable by every woman, appreciated by every man & envied by every other woman. Genetically, we are wired to be attracted to people with clear skin and a glowing complexion because it's a sign of good health. Ayurveda has some time-proven tricks to make your skin clear, soft, and radiant without spending a fortune or loading up on chemicals.
Stop torturing your skin with synthetic skin care and makeup products containing harsh chemicals. First step in having a friendly skin that bows to your wishes is knowing its type - Vata skin, Pitta skin and Kapha skin. As each of them has different features and characteristics, they should be taken care of in different ways too. Hence, it is of utmost importance that you identify your own skin type prior to starting any beauty regimen. It will help you find out perfect products for your skin care and make you beautiful from inside so that your skin starts reflecting it.
Knowing your skin is akin to finding the road to your destination. Next step is to find the right beauty regime to achieve your destination of glowing, healthy and smooth skin which attracts second glance of everyone. Other steps that could help to achieve glowing, smooth skin are
1. Use of suitable Ayurvedic products at right time and with right frequency to nourish the skin without any side effects. E.g Kumkumadi Night Serum (https://www.bluenectar.co.in/kumkumadi-radiance-glow-night-serum.html) to be used at night and Shubr Face Wash (https://www.bluenectar.co.in/ayurvedic-herbal-brightening-radiance-honey-glow-anti-pigmentation-face-wash.html) to be used during the day. For special requirements like slimming use (https://www.bluenectar.co.in/ayurvedic-herbal-triphaladi-slimming-anti-cellulite-oil.html)or for Stretch Mark removal use Shubhr Bio Oil
2. Get relaxing massages frequently. Find a good, reliable and family Spa (like www.blueterra.in) that makes you comfortable and helps to relax mind and body.
3. Physical and breathing exercises.
4. Get enough rest and sound sleep
5. Provide right food to your skin.
6. Keep your skin hydrated at all times
For customised beauty tips, refer to facebook page at www.facebook.com/bluenectarproduct
Radiant Face
Mukh dikhai - an important ritual - in Indian society lays emphasis on most important part of body - Face. Face leaves first and lasting impression on others. However, it is our face that gives us maximum cause of worry and rightly so. Shubhr Ayurvedic product range has been researched by Ayurvedic doctors using Ayurvedic Charak Samhita. These products are manufactured under strictest quality standards by 3rd generation Ayurvedic hakims & vaids in traditional Ayurvedic manner All these products have specific number of Vital Ayurvedic herbs to deliver key benefits like Face brightening, Anti Ageing, Face Radiance or Fairness products. These products does not contain any proven harmful chemicals and are safe to be applied for all skin types.
Get Radiance & Healthy Flawless Skin!
Blueterra Blogs
Stress has become a fairly common element of the modern life. While little amount of stress is productive, excessive stress can seriously damage our health - physically, mentally, and emotionally. Almost everyone in today's world is living a chaotic life...
Read More>>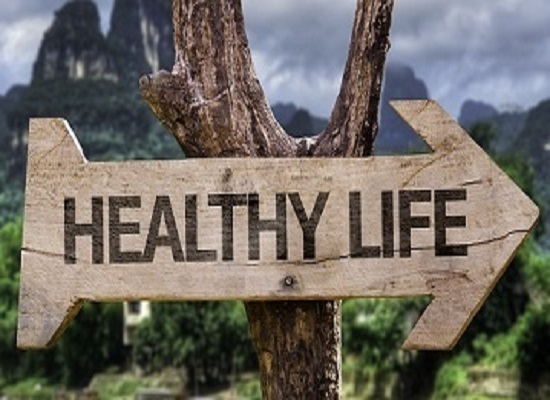 Life in the present time is way different than what it used to be even 10-15 years back. In today's world, the humans are nothing less than the machines. They work relentlessly for 8-9 hours at stretch. We do take...
Read More>>
It is true that the lifestyle you follow in your thirties reflects how healthy you would be in your sixties. Although, you may not look or feel much different than you did a few years ago, your body keeps changing...
Read More>>